WHISKY
Regular price
$155.00 AUD
Regular price
Sale price
$155.00 AUD
Unit price
per
Shipping from November 18th 2022
Single malt whisky. It's where our journey began.
We are proud to announce our second release single malt whisky. Distilled, matured and perfected here in South Australia, it is a testament to our commitment to bring you a complex and elegant spirit, made from the best quality local ingredients.
The process began with mashing and fermenting South Australian barley before carefully double distilling it and then transferring the resultant base spirit into brand-new French oak barrels. After two and a half years in French oak, it spent another two years in ex-Bourbon barrels before being refined in ex-ginger beer casks for six months; and in doing so, completing a five-year maturation journey.
The result is a full bodied sweet and spicy spirit with a caramel and ginger flavour profile. On the palate hints of clove, nutmeg, lime, and cacao, finishing with our signature silky buttery mouthfeel.
Limited to a small batch, our second release won't last long. Whether you treat yourself or someone else, what we hope is it leaves you with a lasting impression.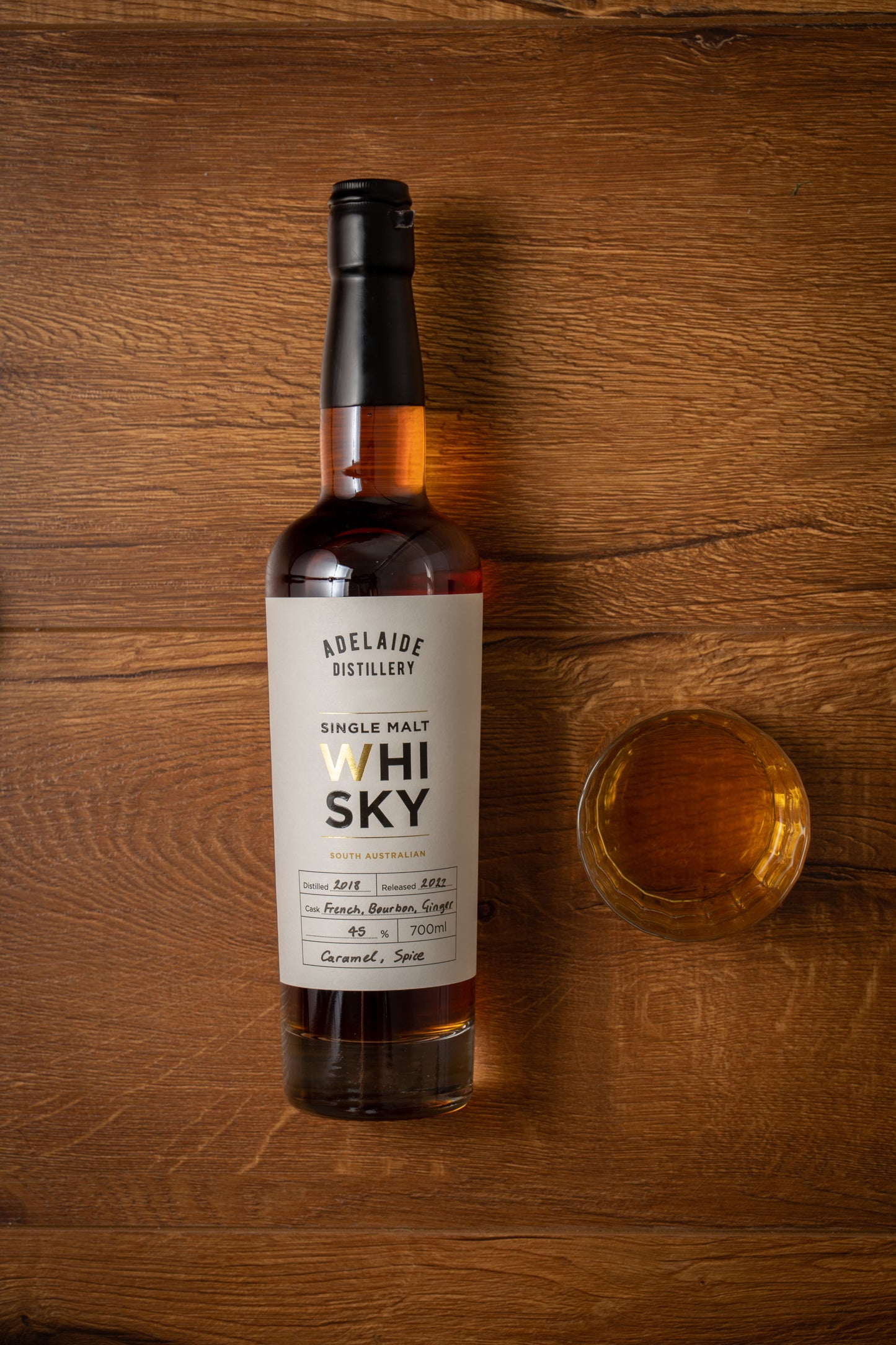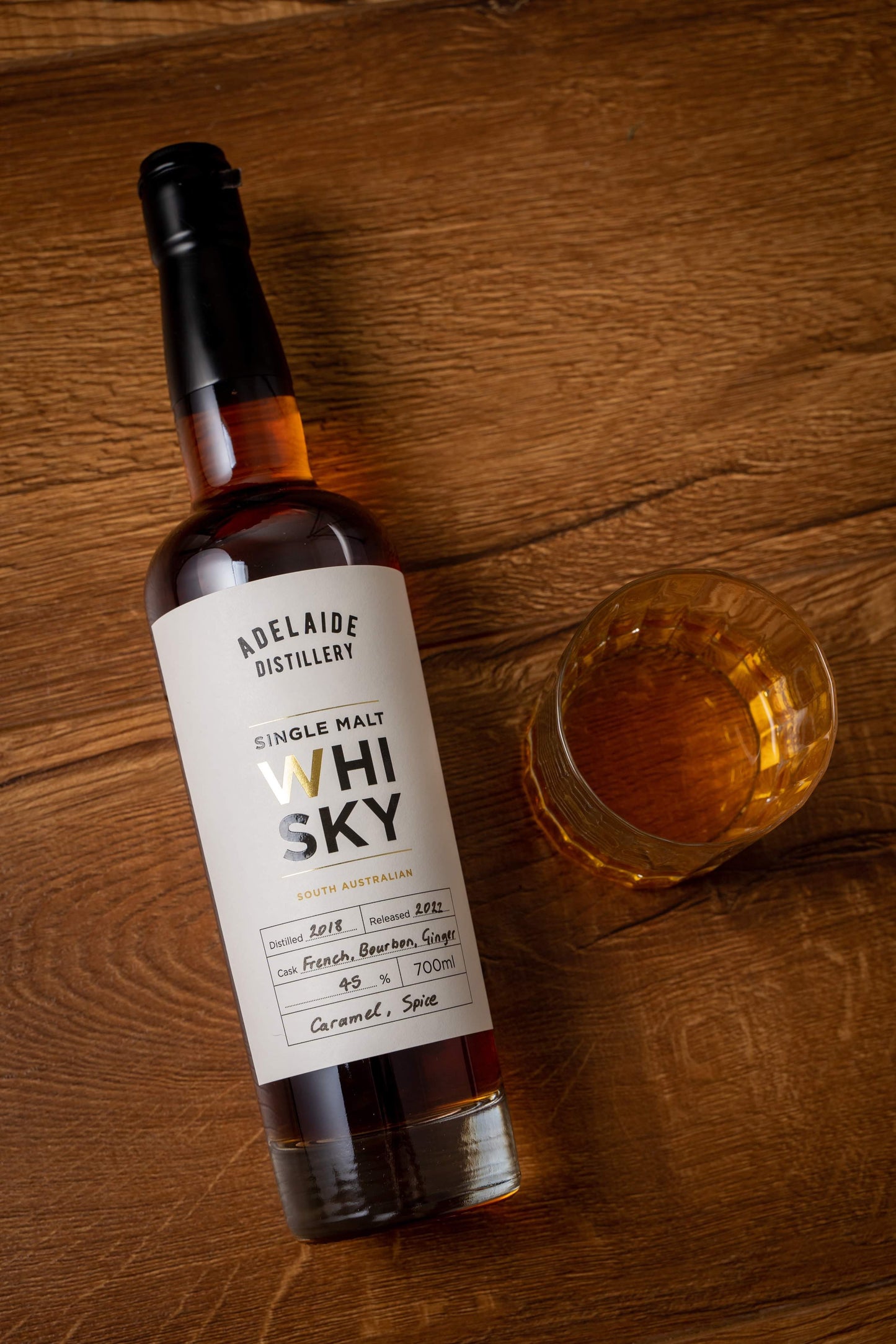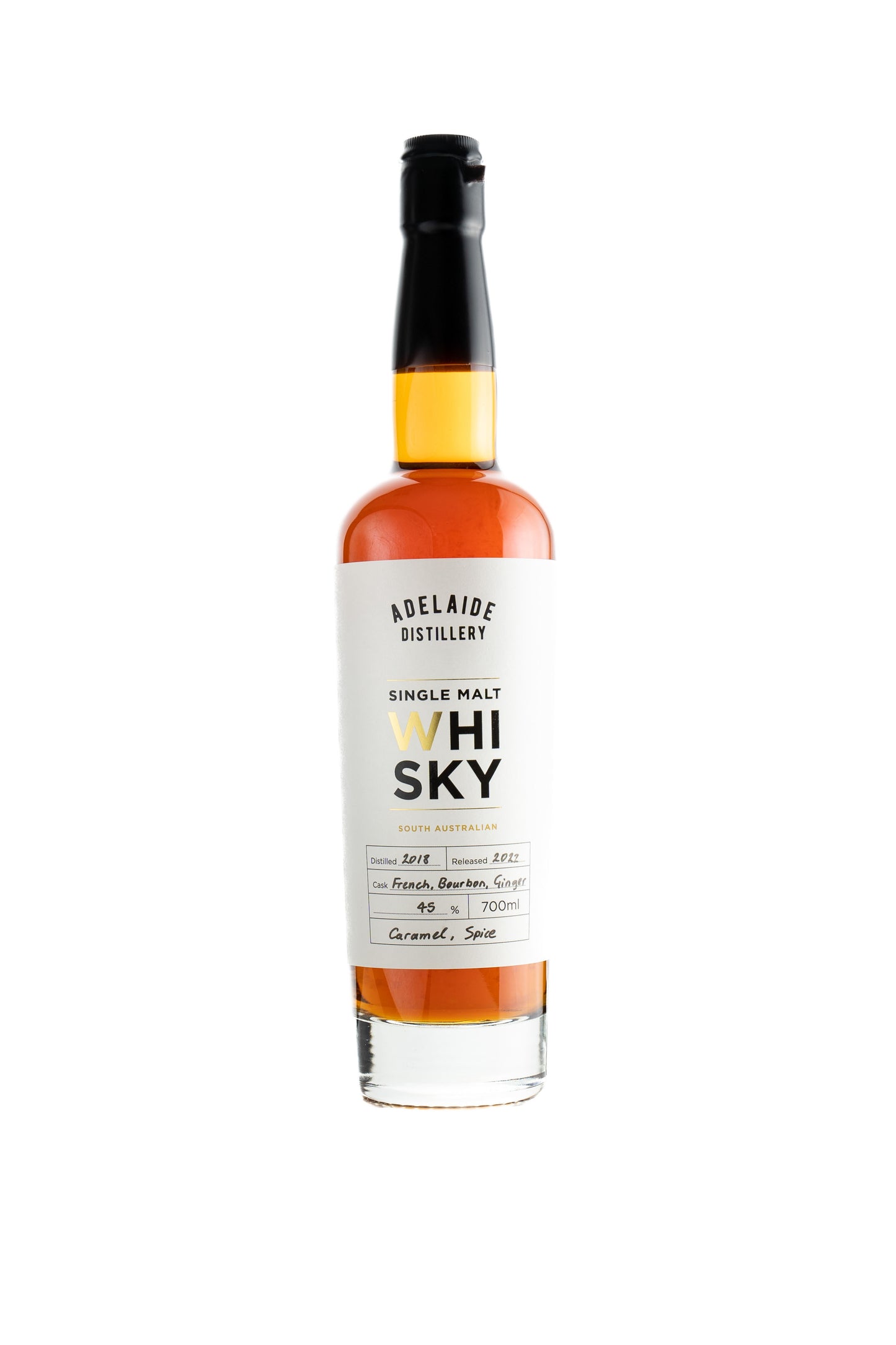 PRODUCT DETAILS

Type - Single Malt WHISKY
Standard Drinks - 25 approx
Country - Australia
Brand Name - Adelaide Distillery WHISKY
Size - 700ml
Alcohol Volume - 45%
Age - Five Years
Colour - No added colour
Filtering - Not filtered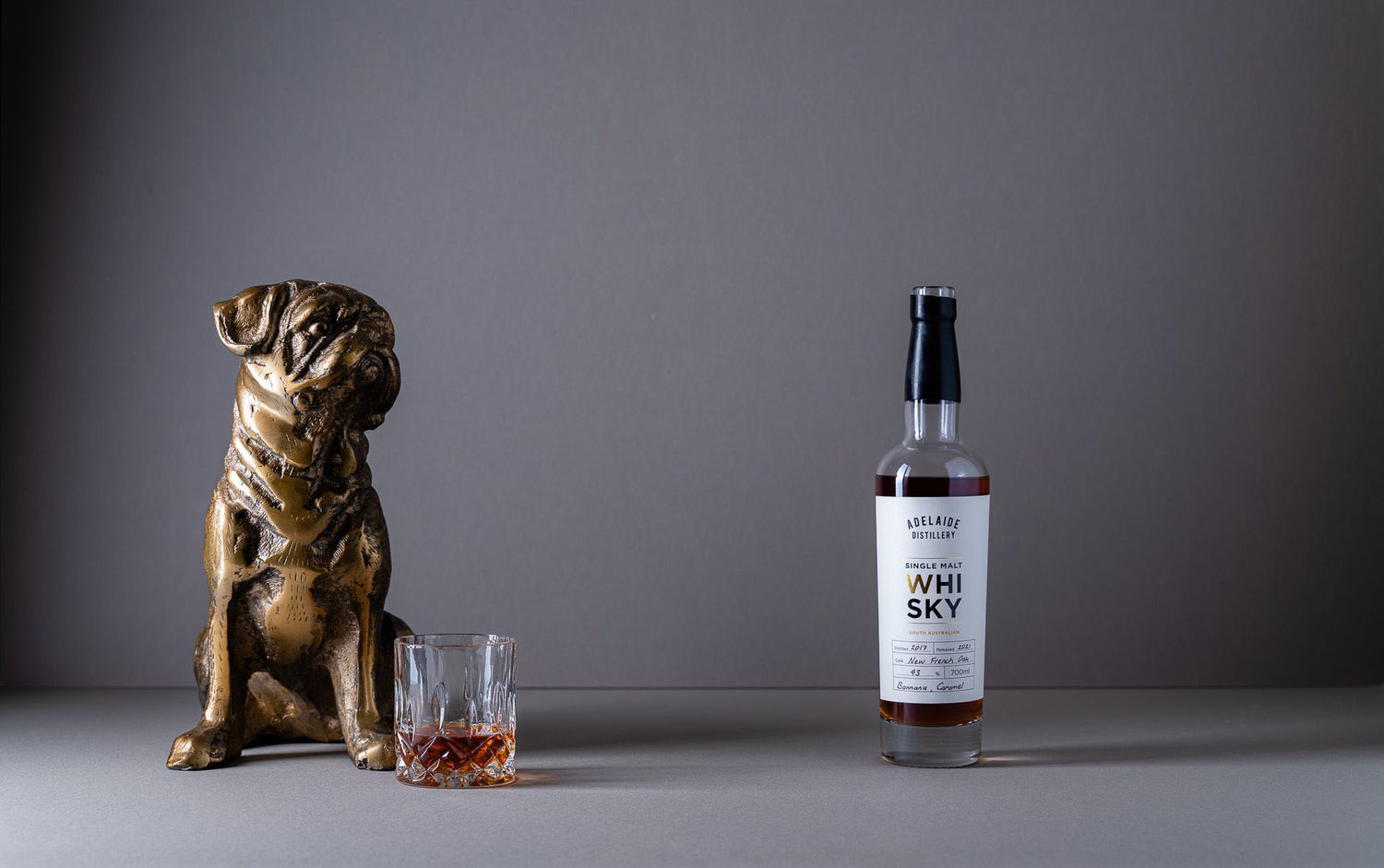 TASTING NOTES:
Fancy yourself as a connoisseur? Become an Adelaide Distillery product reviewer, send us your tasting notes and share with us what you think and how you enjoy our spirits. We'd love to hear from you.
CONTACT US